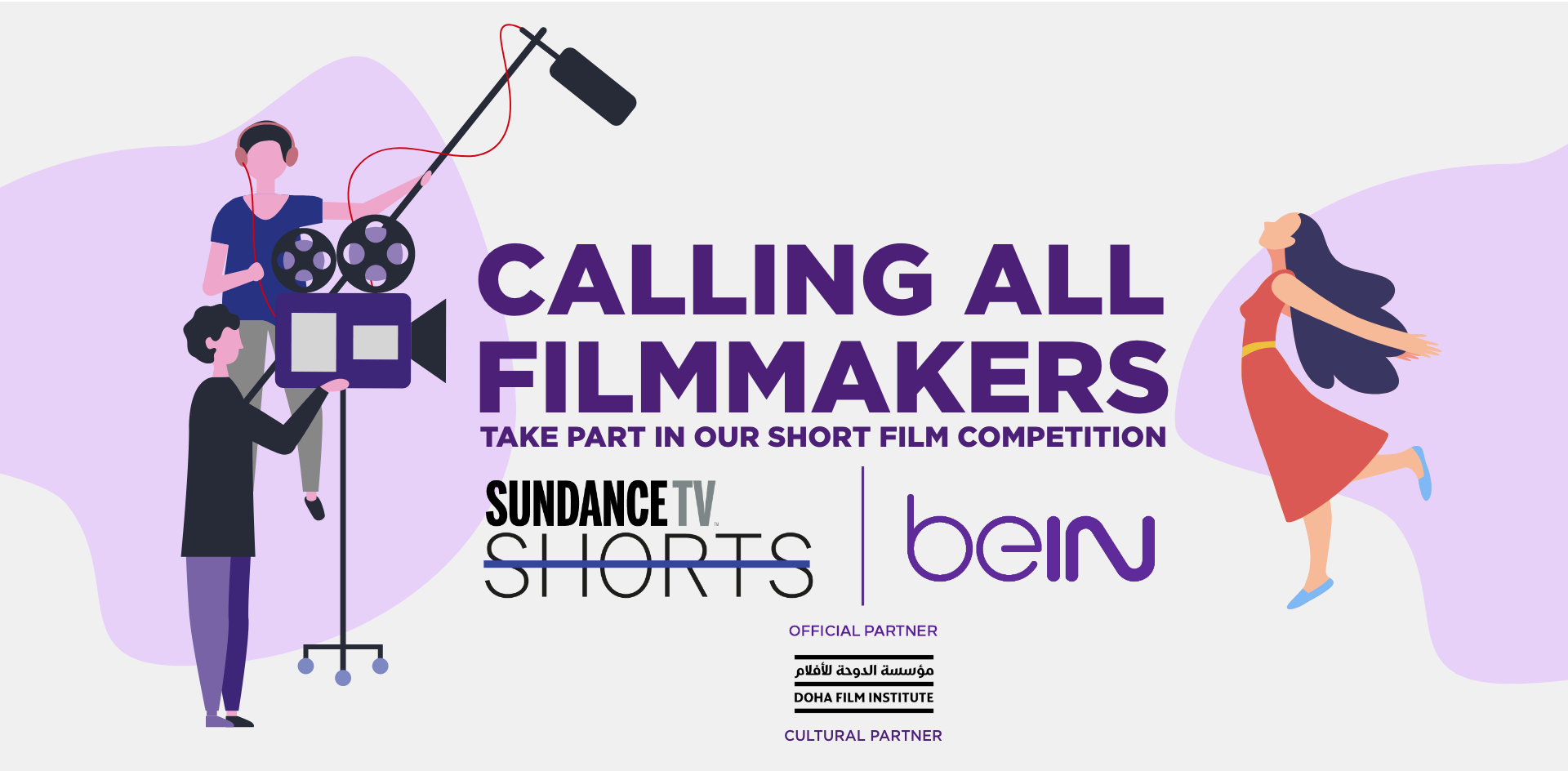 Subscribe to beIN for competition news and watch the winning short films on SundanceTV exclusively to beIN subscribers
What is THE Sundance TV Shorts Competition?
beIN is partnering with SundanceTV for the first SundanceTV Shorts Competition in the region. We have a panel of prominent jurors to support up-and-coming talent, whilst celebrating creativity and uniqueness. The competition is open to entrants from a number of MENA countries, providing a unique platform that showcases emerging filmmakers and original storytellers.
Why participate?
It's the ideal platform to exhibit your passion for filmmaking, opening up a world of opportunity with recognised brands such as SundanceTV and beIN.
Meet Competition Criteria
The contest is only open to individuals who have directed or produced a film (not companies)

Films should be no longer than 15 minutes and must be delivered with English subtitles if English is not the spoken language.

All genres welcome including, but not limited to, narrative, documentary, animation, etc.

Entries must meet SundanceTV's official rules and technical requirements,

CHECK HERE
Check important dates
4 August
Competition launch and submissions are open

25 October
deadline of the competition, last day to submit your entries

November
Announcing the winner and runner-ups winner movie broadcasted on AMC channels exclusive to beIN
Prizes: Winner and Runner-ups
Grand prize
A one-on-one Masterclass experience with Actress and Producer Uma Thurman
A one-on-one live streamed Q&A with Uma Thurman
Short film broadcast on SundanceTV channel exclusive to beIN on Channel 75
A home entertainment package
beIN CONNECT voucher for one (1) year
The Runners-Up prizes
Short film broadcast on SundanceTV channel exclusive to beIN on Channel 75
A home entertainment package
USD$50 worth of beIN Video-On-Demand credit once subscribed to the beIN TV platform /li>
About Sundance TV
SundanceTV is the television destination for independent-minded viewers seeking something different. Bold and imaginative, SundanceTV offers audiences a diverse and engaging selection of high-quality independent feature films and documentaries, and local Arabic productions. It is available on channel 75 exclusively on beIN in the Middle East and North Africa (MENA).